About us
TV Hub is a pioneer in television and digital media that specializes in producing trendy entertainment and media content. We operate in three main areas:
Production and distribution of multi-media content.
Channel development and content creation on the Internet.
Professional consultancy on developing brand strategy and 360-degree communications strategy, designing integrated brand identity, organizing events for commercial and non-commercial purposes.
We provide our customers with diverse content including Entertainment News, Game Show, Talk Show, Reality, Talent Sontest and TV series on multi-media channels.
At TV Hub, we care for all viewer segmentations and their increasing entertainment need as well as their acknowledgement.  We strike to provide a wide range of entertainment content which is unique and high quality to satisfy our meticulous viewers.
TV Hub was found and run by Ms. Le Hanh, who is passionate about creativity and has had 20 years of expertise in the field of communications, content production and television station.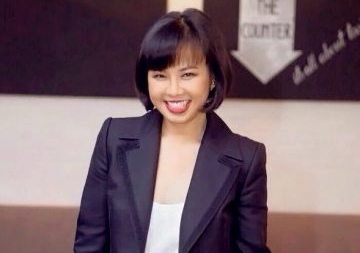 Ms. Lê Hạnh– President & CEO
Co-founder and CEO of VFD – Vietnam Football Development Company (marketing company of SEA GAMES 22 in Vietnam)
Founder and CEO of TV Plus JSC 2005 – 2016
Founder and CEO of Style TV Channel 2008 – 2010
Founder and CEO of TV Hub JSC